Gifts
A range of whisky and gin related items are for sale in our gift shop such as
whisky books
stemware and glassware by a.o. LSA, Bohemia, Orrefors and Normann Copenhagen for whisky, grappa, gin-tonic, cognac etc.
decantor sets
Jack Daniel's illumination
DIY gin making or gin colouring set
100 gins bucket list scratch map
spreadable whisky and gin
whisky potato chips
gin scented candles
Peaky Blinder caps, accessories and bags
Suavecito beard oil and aftershave balm whisky based
Mr. Dutchman hair tonic whisky or gin-tonic based
Ed. Pinaud whisky, rum and gin aftershave in regulare and travel size
make your own whisky and gin cookies
gift vouchers*
Gift vouchers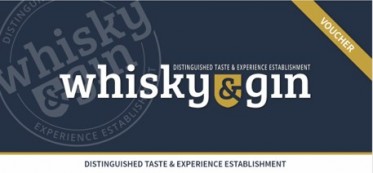 In case you would like to purchase a gift voucher but are unable to travel to Breda, we can send you one by regular mail.
EL Purista - the ultimate whisky and cigar chair!
This extraordinary chair is a high end German design which was a 2017 nominee for the German Design Award.The extendable compartments in the armrests holds your glass, your cigar and all necessary equipment. Underneath the armrests there is room for a magazine, newspaper or botlle. EL Purista is custom made with only quality material and according to your wishes. Many options in leather and wood are available such as your family icon or your company's logo encraved in the wood. Until November 2020 the EL Purista can be admired, tried and ordered at Whisky & Gin in Breda!